Sonion is employing Gerben Bomers as CFO
Copenhagen, 13 January 2022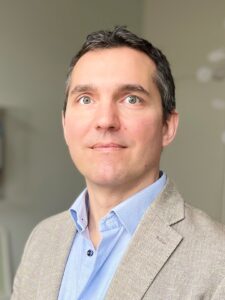 I´m very pleased to announce the employment of Gerben Bomers, as our new CFO for Sonion.
Gerben is a high calibre CFO with a strong commercial approach. During his career, Gerben has worked within the CFO disciplines and has demonstrated strong analytical skills – as well as developed high performing teams around him. Gerben has led teams across the world and has worked and lived in multiple locations in Europe. Gerben's previous roles have also been commercial by nature.
After studying finance at Erasmus University in Rotterdam, Gerben joined P&G's Finance function to provide financial planning and analysis for their supply chain, IT and commercial business teams. After more than ten years with P&G, Gerben joined Sonos as the CFO for the EMEA Region and later as VP of Global Financial Planning and Analysis. During this time, Gerben had a central role in Sonos going public with an IPO in 2018. Before leaving Sonos, Gerben was also responsible for Global Business Development.
In 2020 Gerben joined Spinn Inc., a young, developing company. As CFO he played a major part in raising capital for them and helped bring Spinn to the "next level".
During his career, Gerben has acquired strong skills as an Entrepreneurial Finance Executive with 20 years of diverse international experience within FMCG (P&G), Consumer Electronics (Sonos) and Online marketplace ecosystems (Spinn) – in both public and private company settings.
Gerben is 45 years old and lives on the outskirts of Amsterdam with his wife and two children aged 9 and 11.
Gerben will join Sonion February 1st, 2022 and his office will be in Hoofddorp. Gerben will take over the current CFO responsibilities, including responsibilities for the Corporate Functions; Corporate Finance, IT and HR. Gerben will be joining the Executive Management Team (EMT).
Please give a warm welcome to Gerben.
Christian Nielsen
President & CEO