Closing Operations in the Philippines
This is a very difficult message to deliver, especially to our colleagues in the Philippines who have contributed significantly to the growth of Sonion since Sonion Philippines was established in 2012.
As consequence of the Global economy and the new strategy, I regret to inform that the Operations in the Philippines will be closed.
Like many other businesses in 2021, Sonion has encountered pressure in the global supply chain. Significant price increases in raw materials, coupled with exposure to high inflation rates in Asia was realized.
In 2022, high inflation, increased interest rates, and the war in Ukraine dominated the economy, whereas the global economy is expected to head into a period of low growth – potentially a recession – with very high uncertainties. During 2022, the European hearing technology sector lost significant values, and the growth in 2023 is expected to be soft. Initiatives are required in such a demanding economic environment.
Our new strategy, "Growing from a Strong Core" was introduced in 2022. Since then, several changes have been introduced across different departments and locations. The new strategy, focusing on the Hearing Health market, has freed up production capacity by pruning low margin business – several pruning initiatives are already in place in the Philippines.
The strategy has accelerated an over-capacity in Sonion. In respect of the demanding economic environment, and because of the over-capacity, a consolidation of Sonion Operations in Vietnam will take place. The plan is to close Sonion Philippines Q1 2024, with the majority of the business expected to be relocated to Vietnam and outsource partners during 2023.
The changes are significant and have an impact on the entire organisation in the Philippines. Unfortunately, the closure of the facility will result in 1.200 Sonion Philippines colleagues being made redundant. This has been communicated to all affected colleagues.
The Management will do its utmost to ensure a smooth process, and all initiatives will be introduced with respect to the employees. Several initiatives will be implemented to assist each individual through the transition process and to support them in seeking employment outside of Sonion. A very attractive loyalty program will be introduced to secure the support of our Philippines colleagues during this transition, and as a result we do not anticipate any disruptions in our operational capability to support our customers.
Sonion has faced challenges in the past and has always been able to resurface stronger – we will also do it this time. This is a complex situation, where we must ensure a successful transition. True to Sonion´s DNA, we will also ensure that everyone moves forward, whether it is within Sonion, or outside Sonion.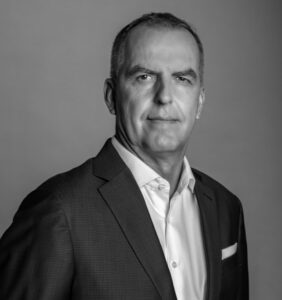 Christian Nielsen
President & CEO
Further information
Christian Nielsen
President & CEO
Mail to: cn@sonion.com
Tel: +45 20 41 98 49