Sonion appoints two international experts to its Board of Directors
Copenhagen, April 6th, 2021
Sonion is pleased to announce the appointment of Dr. Verena Vescoli, Senior Vice President, R&D, at ams AG and Peter Andén, independent advisor and former Partner at McKinsey & Company as new members of the Board of Directors of Sonion.
The appointments further strengthen the competencies of the company's Board as Sonion continues to build on its position as a global leader in the development and manufacturing of cutting-edge audio components.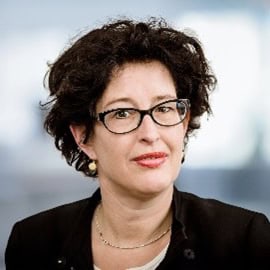 Walther Thygesen, Chair of Sonion says: "I am very pleased that Verena Vescoli and Peter Andén have agreed to join our Board. They both have vast international experience and expertise in areas that are strategically important to Sonion and they will bring important capabilities to the Board, including expert knowledge on strategic analysis and global product development within hearing aids and advanced consumer audio technologies."
Dr. Verena Vescoli is Senior Vice President at ams AG, an Austrian globally leading company in the design and manufacture of advanced sensor solutions where she is responsible for the R&D/engineering of the company. She previously served as Senior Manager for Device and Systems in the Corporate R&D of the company. Prior to that, she held a number of positions at leading Austrian technology company AVL, including leadership roles in application engineering, R&D, software engineering, product management and customer engagement. In addition, she is active as a University lecturer and has been granted multiple patents.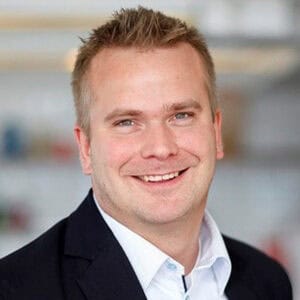 Peter Andén is an independent investor and advisor. He was previously a Partner at McKinsey & Company based in Stockholm and served clients across the consumer electronics, hearing health and software industries. He has extensive expertise in strategy, product development and digital transformation. In addition, Peter Andén has been the CEO at Veryday, an award-winning design and innovation agency based in Stockholm and New York.
"The appointment of Verena Vescoli and Peter Andén will be greatly benefit Sonion's growth and strategy and the development and expansion of our entire product portfolio," says Walter Thygesen.
Verena Vescoli says: "I am delighted to be joining the Board of Sonion and look forward to contributing to Sonion's important work of improving the quality of life of the hearing impaired all over the world."
Peter Andén says: "I am very pleased to have joined a group of such talented people and to be able to draw on my experience and expertise to contribute to further developing and growing Sonion's business."
Verena Vescoli was appointed to the Board following an extraordinary general meeting on 26 March 2021. Peter Andén joined the Board on 01 November 2020.
About Sonion
Sonion is a global leader in development and manufacturing of micro acoustic and micro mechanical solutions for hearing instruments, high-end hearables and in-ear earphones. Sonion is owned by Novo Holdings A/S, the holding company within the Novo Group that manages the assets of the Novo Nordisk Foundation. Read more at www.sonion.com.
Further information:
Niels Svenningsen
President & CEO
Mail to: nhs@sonion.com
Tel.: +45 46 30 66 66